With two new cast members in the Real Housewives of Orange County crew, this season promises to be more drama-filled than ever, especially if tonight's Season 9 preview reel is to be believed.
Just what happened on The Real Housewives of Orange County Season 9 Episode 1?
Well, for starters, we were introduced to new housewife Shannon Beador, a mother of three who has been married to her husband, David Beador, for 13 years. She's a big, big, three-time-a-week fan of holistic medicine and apparently doesn't use cell phones because of the radiation.
Elsewhere, Heather, Tamra, and Vicki took a girls' trip to Hawaii while Heather filmed an episode of Hawaii Five-0. Vicki and Tamra vowed to get Fancypants to let her hair down, but Heather's not buying the fun they're trying to sell. Plus, she really wants to know what's going on between Vicki and Brooks.
Oh yes, Brooks is still in the picture. Sort of. Maybe he's standing just outside the frame. Vicki's playing coy.
In case you missed the season 9 premiere, you can watch The Real Housewives of Orange County online now to get yourself all caught up!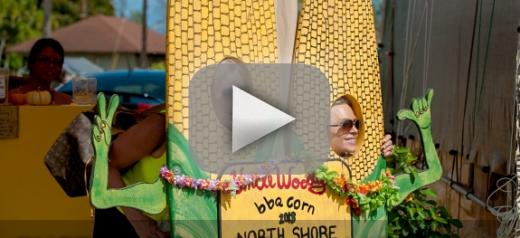 Miranda Wicker is a Staff Writer for TV Fanatic. Follow her on Twitter.