When Vulcan Simmons ends up dead, Beckett not only ends up the prime suspect in his murder but she's also in the crosshairs of Senator Bracken on Castle Season 6 Episode 22
Castle and Beckett end up on the run as Internal Affairs wants Beckett behind bars and Senator Bracken wants her dead. Surprisingly, it's the memory of Kate's first meeting with Captain Montgomery that leads her to find the proof she needs to finally arrest the Senator for the murder of her mother, Johanna Beckett.
As Castle tells her that her mother would be proud, Kate shares that she could have never done it without him. 
If you want to see the season's penultimate episode again, watch Castle online here at TV Fanatic: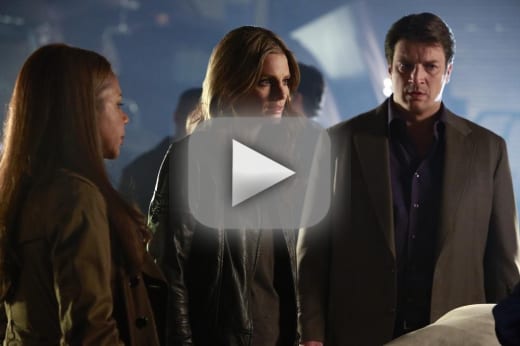 C. Orlando is a TV Fanatic Staff Writer. Follow her on Twitter.