Lester starts to hallucinate in jail from his festering wound. Mr. Wrench and Mr. Numbers take advantage of his state of mind to find out who really killed Sam Hess on Fargo Season 1 Episode 5.
Lorne moves forward with his blackmail scheme, while keeping an eye on Gus.
Molly uncovers evidence of a connection between Lester and Lorne. Will Bill finally believe that Lester's involved in the murders and allow her to pursue that avenue?
Watch Fargo online now: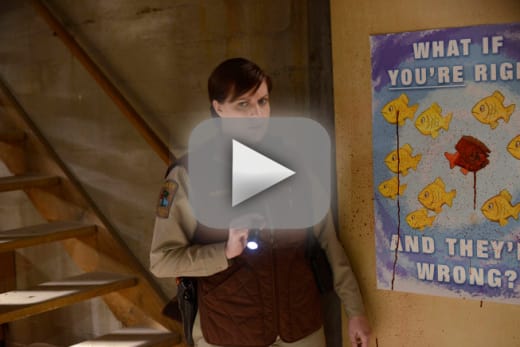 Carla Day is a staff writer for TV Fanatic. Follow her on Twitter and on Google+.