When a lieutenant is believed to have committed suicide by jumping off a bridge, NCIS is called in to look into the circumstances surrounding his death. The case gets complicated when they find evidence that he was murdered on NCIS: Los Angeles Season 5 Episode 24.
Eric uses his super skills to trace down the killer whose identity reveals there's a bigger criminal conspiracy at play.
Sam and Callen head out to find a submarine that's being used to transport drugs to the United States and what they find is even more dangerous.
Meanwhile, Hetty heads to Washington to answer questions about what happened in Afghanistan.
Watch NCIS: Los Angeles online now: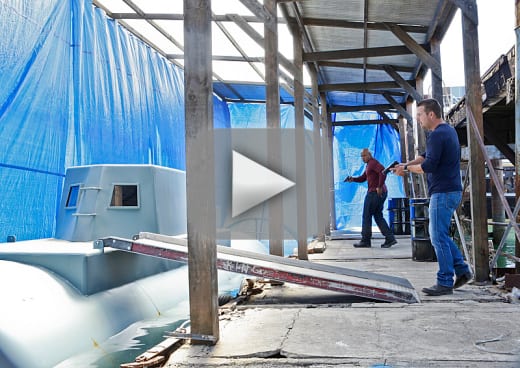 Carla Day is a staff writer for TV Fanatic. Follow her on Twitter and on Google+.