After three seasons, the Revenge moment we've waited for has finally arrived: 
Emily Thorne took down Conrad Grayson on Revenge Season 3 Episode 21!
She might have used Charlotte to do it, but it happened. Conrad Grayson is behind bars where he belongs, his name sullied and his reputation ruined. If Emily has her way, Victoria's not far behind him.
That is, as long as Victoria and Daniel don't get to Emily first. There's plotting afoot between the mother and son in the wake of Pascal's death that might prove to be Emily's undoing. 
Will she be able to turn this situation around to her advantage? You'll have to watch Revenge online to find out!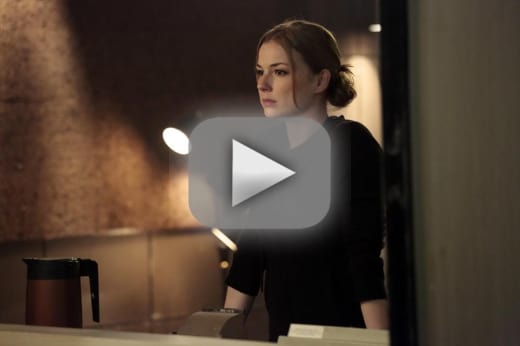 Miranda Wicker was a Staff Writer for TV Fanatic. She retired in 2017. Follow her on Twitter.