Sam and Castiel are protecting Dean from himself.
How long will Dean be banished to the bunker holding cell that successfully trapped the king of Hell for so long?
What's great about this clip from Supernatural Season 9 Episode 23 is that Dean is the focus. It's his reaction that is important; Sam and Castiel are only doing what they need to do.
Now we know why it's been important for Sam and Cas to team up recently. Without the bond they've formed, they may not have had the willpower to put Dean on lockdown.
The question is -- how long will it last? Has the Mark of Cain given Dean enough juice to help him break free?
Check out the sneak peek and be back here for a full review after the finale on Tuesday.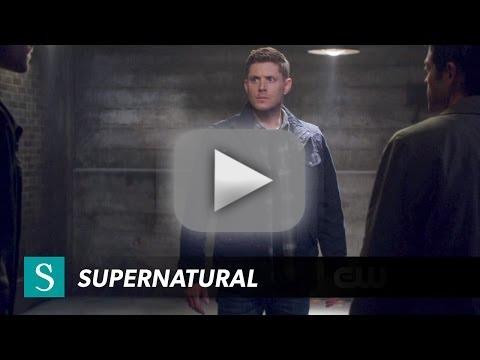 If you want to see Dean's slow progression into banishment, you can watch Supernatural online via TV Fanatic.
Carissa Pavlica is the managing editor and a staff writer for TV Fanatic. Follow her on Twitter.