The human trafficking case took an even more grisly turn as several of the women were left behind to have their organ's harvested for sale on the black market.
When Cho and Fischer tracked down the form doctor Lark who was performing the surgeries in The Mentalist Season 6 Episode 21, he admitted he's been doing this for six years. 
But Lark was simply the hired help. Ridley was the puppet master but with no evidence to hold him, Jane decided to take things into his own hands. He enrolled Lisbon and Wiley into his scheme to make Ridley believe he was about to be sliced open and killed in order to get the man to give up the password for his computer. 
Later both Jane and Lisbon lied to Agent Abbott about what happened as Ridley was arrested. Then Lisbon decided to make the move to D.C. with Marcus Pike but Pike wasn't only offering Teresa a new job. He was proposing marriage. 
Shocked and confused, Teresa told him she needed time to think. Then she couldn't bring herself to tell Jane about the move or the proposal.
With the season finale next week, you can watch The Mentalist online here at TV Fanatic.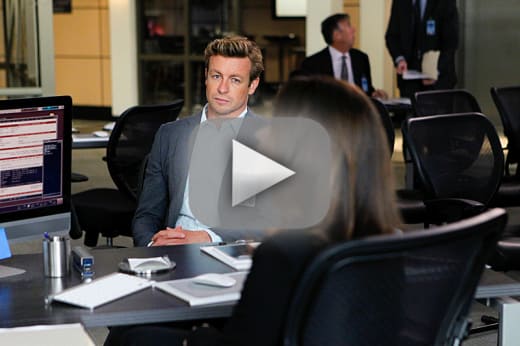 C. Orlando is a TV Fanatic Staff Writer. Follow her on Twitter.