To say that this has been one amazing freshman season for The Originals is the very definition of understatement, concluding with what might go down as one of the best season finales we've seen in a while. The Originals Season 1 Episode 22 was just that good.
Klaus and Hayley are at the mercy of the witches as their daughter is born and once the baby is out, the witches no longer need its mother. Soon after the witches kidnap the baby, Elijah comes in to find Klaus cradling Hayley's lifeless body. 
The brothers go off in search of the baby, their hope. They're joined by two unlikely allies in their battle against the New Orleans witches while Davina is busy raising Mikael from the dead. 
To protect the baby, Klaus, Elijah, and Hayley decide to hide her away where the witches can't find her while they try to win the war being waged in their city. 
If it sounds like a must see, that's because it is. Watch The Originals online now to see the season finale in all its glory.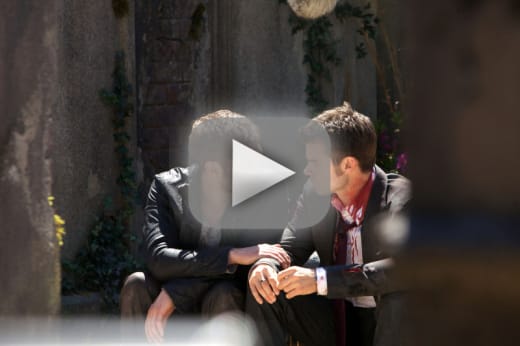 Miranda Wicker was a Staff Writer for TV Fanatic. She retired in 2017. Follow her on Twitter.