#SixSeasonsAndAMovieAfterAll.
In a stunning last-second announcement, Yahoo confirmed today that it has inked a deal to air a 13-episode sixth season of Community, shocking fans in the best possible way via press release.
Yahoo and Sony Pictures Television today announced that "Community" will return this Fall for a highly-anticipated sixth season, with 13 new episodes available exclusively on Yahoo Screen, the statement reads.
It then goes on to summarize the concept of the sitcom and state that creator Dan Harmon will return to run the show.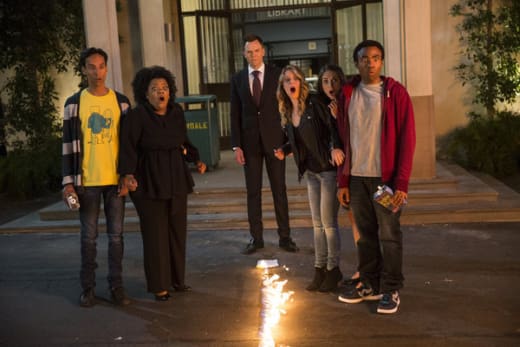 "I am very pleased that Community will be returning for its predestined sixth season on Yahoo," Harmon says. "I look forward to bringing our beloved NBC sitcom to a larger audience by moving it online. I vow to dominate our new competition. Rest easy, Big Bang Theory. Look out, Bang Bus!"
Adds Joel McHale:
"The reports of our cancelation have been greatly exaggerated." —Mark Twain (The other version of this quote has been wrong for years). # SixSeasonsAndaMovie is real. Thank you Sony. Thank you Yahoo. Thank you Dan Harmon.
"And thank you to the greatest f%$#ing fans in the history of the human race. It's the internet. We can swear now."
In a word: WOW.
In another word: YES!!!!!!!
Matt Richenthal is the Editor in Chief of TV Fanatic. Follow him on Twitter and on Google+.