Talk about shaking things up! In Continuum Season 3 Episode 12 Kiera realizes her past mistake and makes plans to set things right.
Feeling the need to create change seeing the future she loathed coming forth at a more rapid pace, Sonya takes drastic measures causing the deaths of more than one central character.
Brad is firmly on the side of Kiera Cameron, believing her the key. He is not alone in this sentiment, and when Kiera thinks she's found a way to set things right, all that she thought she knew is thrown back in her face.
If you think this sounds confusing, then you better watch Continuum online. We're heading full speed ahead into the season finale!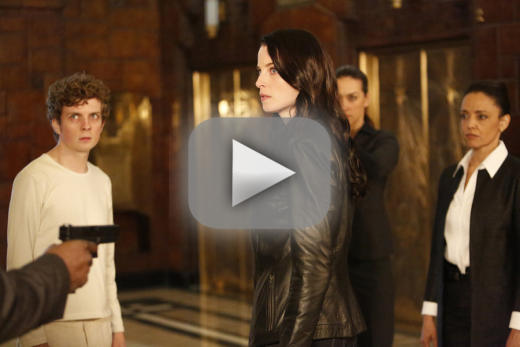 Carissa Pavlica is the managing editor and a staff writer for TV Fanatic. Follow her on Twitter.