Are you upset that The Good Wife was somehow not nominated for Best Drama at the 2014 Emmy Awards?
You aren't alone.
During her session at the Television Critics Assocation summer press tour today, CBS Entertainment Chairman Nina Tassler was asked about the snub and didn't hold back.
I admit it, I'm still really pissed about The Good Wife," she said. "But overall, the nominations were very good at CBS."
The network did lead all broadcast networks with 45 total nods.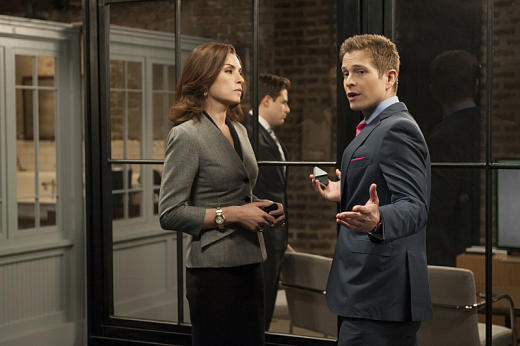 Elsewhere, Tassler stood strongly by NCIS ("Competitors may call it old-skewing; we call it a billion-dollar franchise") and revealed a major Two and a Half Men storyline for its final season:
Look for Ashton Kutcher's Walden to be looking to adopt this fall... and for him and Alan to therefore pose as a gay couple to better the billionaire's chances.
As for who will take follow Stephen Colbert next year after Stephen Colbert takes over for David Letterman?
"There's certainly a knee-jerk reaction to go for a more traditional, behind-the-desk interview format, but who knows?" Tassler teased.
"This is an opportunity us look at all kinds of hosts - not only from the comic world, but maybe the political world. Right now, we're doing our homework and having a lot of meetings and talking. We want to make the right decision."
Matt Richenthal is the Editor in Chief of TV Fanatic. Follow him on Twitter and on Google+.