On Graceland this week, Johnny considered how far he was willing to go for a case, Briggs and Charlie tried to atone for widowing Juan Badillo's wife and Paige continued to track down the sex traffickers who kidnapped her Tinkerbell.
Elsewhere, Jakes attempted to get right by taking on a job as a mechanic as part of Mike's case, while Mike went out on a limb and tore apart a bus at the mechanic's depot to try.
His goal? To try and figure out how the Solano cartel is transporting drugs... but it became clear they aren't where he thought.
Indeed, Graceland Season 2 Episode 4 was jam-packed with atonement and possibly redemption.
But was everyone able to get what they were looking for? Find out when you watch Graceland online.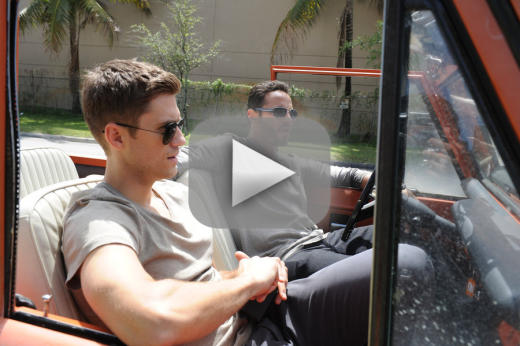 C. Charles is a TV Fanatic Staff Writer. Follow her on Twitter.