Katherine Heigl Responds: Does She Regret Leaving Grey's? Is She Difficult?
Matt Richenthal at .
Katherine Heigl was put squarely on the spot today during the State of Affair panel discussion at the Television Critics Association Summer Press Tour.
First, the actress was asked if she regretted leaving her role as Izzie Stevens on Grey's Anatomy?
"I made a difficult decision, but it was the right decision for me at the time," Heigl said of her Season 6 departure, adding:
"I really just wanted to spend more time with my family and my new baby and extend my family and I'm really grateful to have been able to do that and I'm very grateful for these last couple of years."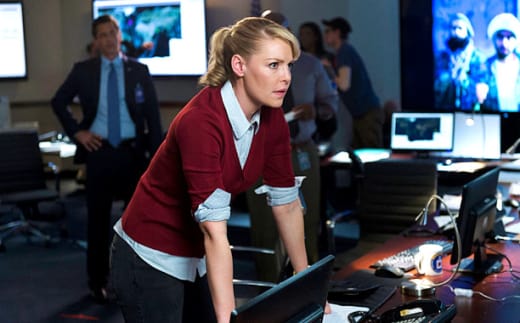 Heigl has made some controversial statements over the years, such as blaming the writers on Grey's Anatomy for not submitting herself for an Emmy in 2008.
Does she consider herself "difficult" to work with?
"I certainly don't see myself [that way]," she said. "I would never intend to be difficult... It's important for everybody to conduct themselves professionally and respectfully and kindly. So if I have ever disappointed somebody, it was never intentional."
Following a string of relative box office bombs, why has Heigl returned for State of Affairs, which premieres on NBC in September?
"It's an extraordinary role, it's an extraordinary opportunity and it's an extraordinary story and it's an opportunity for me to flex some different muscles and show a different side of myself as an actor, performer and storyteller that I hope audiences will be excited about and love."
Here is your first look at State of Affairs, along with an interview we conduced with the cast in May:
Matt Richenthal is the Editor in Chief of TV Fanatic. Follow him on Twitter and on Google+.