Yes, we must wait all the way until Thursday, October 2 for the premiere of Reign Season 2.
But fans of this CW drama need not wait another minute to gather up some scoop regarding what they can expect from Mary and company this fall.
The network has released the official synopsis for upcoming episodes - and it does not paint a pretty picture for the citizens of France.
What real-life issue will plague residents hen Reign returns? Scroll down, find out and watch Reign online if you need to catch up prior to the premiere...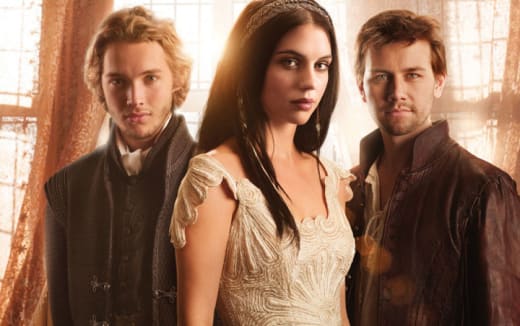 The second season begins with Mary and Francis on the throne of a nation burning.  France is rocked by the aftereffects of the plague -- a disease that creeps inside the castle walls, taking thousands upon thousands of lives across the land, and ravages the stability of a nation.  
From the ashes, powerful lords will rise, carrying out personal, religious and political vendettas, taking lives, and tearing at Mary and Francis's commitment to each other, and their people. Friendships will be tested, loved ones murdered and betrayed.  
Meanwhile, a mysterious and deadly threat snatches victims from village streets and castle corridors; leaving evidence of savagery that looks like the work of monsters; mythical creatures who are the subject of nightmares, but who walk among us, doing the Devil's bidding.
Last week, The CW also unveiled descriptions for Supernatural Season 10 and Arrow Season 3.
Matt Richenthal is the Editor in Chief of TV Fanatic. Follow him on Twitter and on Google+.