There were a whole lot of "you problems" taking place in Suits Season 4 Episode 6 and every single one only lead to more trouble for everyone involved.
Mike didn't tell Forstman about his rendezvous with Harvey or his deal with Forstman. Rachel visited Logan, but rather than come clean she convinced Mike to ask for more in the Gillis deal than just the buyout, and Louis didn't make it to Harvey in time to prevent another folly.
In the end, everyone ended up paying.
What did their agendas cost them? Find out when you watch Suits online.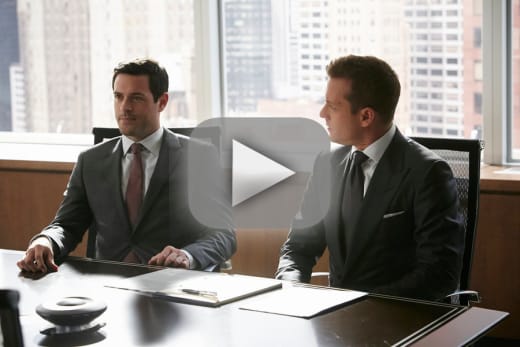 C. Charles is a TV Fanatic Staff Writer. Follow her on Twitter.