Be warned, Originals Fanatics:
The First Family of New Orleans is about to fall apart. Even more than usual.
Julie Plec and company presented the first trailer for The Originals Season 2 at their Comic-Con panel discussion today, giving us a glimpse of Rebekah telling Hope a troubling bedtime story... of Hayley on the major war path... Klaus and Mikael going at it... and Davina meeting a mysterious stranger named Caleb.
What else can fans expect this fall? Settle in and watch now. This is good stuff: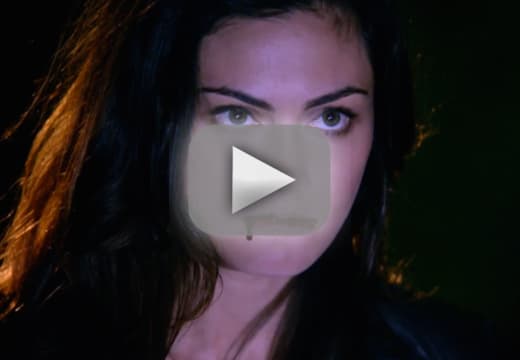 "We talked a lot about the sins of the past coming back to haunt us in the present," executive producer Michael Narducci said, while that Plec yearned for the upcoming season to have a dark, warped fairytale element, adding:
"Our heroes are dealing with the return of their monstrous parents and what it means to them."
Other panel highlights included:
Season 2 will explore what Hope "means to the supernatural world and what curse is going to be put upon her."

Hayley will be looking for "guidance" from Klaus. Of the vengeful variety.

Davina will "playing by her own rules now," Danielle Campbell saud. "She's not being tossed around. She's dishing it out." She's also "smitten" with Daniel Sharman's Caleb.

Charles Michael Davis said Marcel will have "his hands full trying rebuild his vampire community, which has been whittled down to him and Josh."

There may be a love interest for Josh, Narducci said!

Leah Pipes will be working on her psychology degree, trying to get away from the French Quarter chaos. "I really want to see her be the person she always has been," the actress said. "I'm excited to see her be more comfortable in her environment or just more aware of her environment.

Yes, there is a "pitch" on the table for a

Vampire Diaries

crossover, Plec previewed. But it's only a pitch at the moment.
The Originals Season 2 Episode 1 airs October 6 at 8 p.m. ET on The CW.
Visit TV Fanatic all next week for one-on-one interviews with every Originals cast member.
Matt Richenthal is the Editor in Chief of TV Fanatic. Follow him on Twitter and on Google+.