Bassam puts his plan into motion to save the country on Tyrant Season 1 Episode 5.
He's lied to his brother, but he believes it's the only way to end bring a peaceful end to the plaza protests. He enlists John Tucker to reach out to a Sheik in exile.
With Barry missing, Jamal is pressured by his uncle to move forward with clearing the plaza by force. The President withholds the order, but gets closer and closer to turning his back on his brother.
Will there be deaths in the plaza?
Watch Tyrant online now.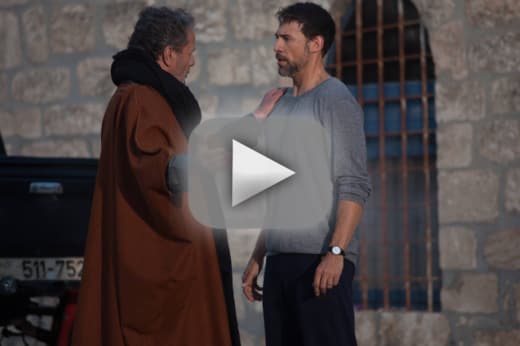 Carla Day is a staff writer for TV Fanatic. Follow her on Twitter and on Google+.