In the aftermath of his ambushed sacrifice, Big Jim is a new and maybe improved man. Instead of killing those who threaten his hold on power, he's working with them to help the town. The result on Under the Dome Season 2 Episode 2 is surprising.
Junior finds Angie's body and accuses his father of killing her, while Joe and Norrie have a theory of their own. The three seek out justice for Angie.
Meanwhile, the monarchs are overtaking the town and threatening the food supply. A decision is made to stop the infestation, but will it be enough?
Watch Under the Dome online now!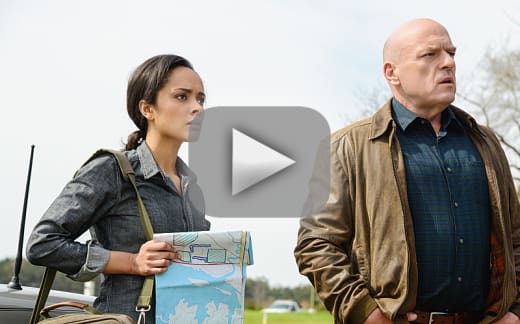 Carla Day is a staff writer for TV Fanatic. Follow her on Twitter and on Google+.