When a demon has an angel at its side, it's hard for the good guys to get a win, and that's exactly what Graceland Season 2 Episode 6 taught us tonight.
Mike and Briggs went to some pretty extreme lengths to get Paige back, and if the situation wasn't heartbreaking enough, it was only made worse with the realization that they are up against something being what they could fathom.
Even worse, the demon they are up against is being allowed to persist at the hands of an officer of the law.
With the evidence waning, Mike chooses to hold onto the only lead they have - the sex trafficking ring - forcing it to remain active while he grasps for more clues to save his case.
What will this endeavor cost Mike and his team? Find out when you watch Graceland online.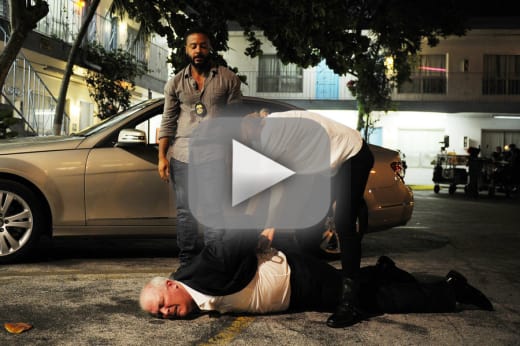 C. Charles is a TV Fanatic Staff Writer. Follow her on Twitter.