Terry chose not to shoot Preston on Reckless Season 1 Episode 9 and instead shot himself...in the arm. Then he claimed he'd gotten a tip leading him to the guns and saved Preston's life along the way. Surprisingly, Preston was so grateful to be alive, he backed Terry's story. 
The two were declared heroes of the city while Knox fumed. 
Elsewhere, Jamie confronted Lee Anne about having sex with Terry in her office and considered dropping her case as Lee Anne swore it was a moment of weakness. 
Roy tricked Jamie into dropping the sexual harassment portion of her case. When Jamie learned that Preston was working undercover, she tells Roy that Preston needs her. Roy says he understands.
Someone leaks the sex tape of Lee Anne and Terry on the hood of the patrol car to the press and everyone sees. 
Don't miss one steamy minute. You can watch Reckless online now at TV Fanatic.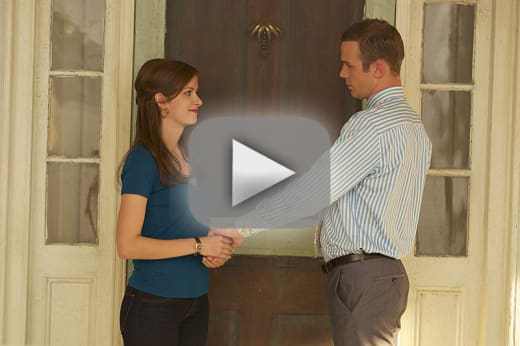 C. Orlando is a TV Fanatic Staff Writer. Follow her on Twitter.