HBO has unveiled the first promo for The Newsroom Season 3.
Premiering last night prior to the True Blood Season 7 finale, the teaser doesn't feature any new scenes from the Aaron Sorkin-produced drama. It doesn't feature any scene at all, in fact.
Instead, we see a photocopier printing out what appears to be the final scripts for the series.
The words on the page talk of a "whistleblower" and of  how Will McAvoy is concerned about the this individual when Reese declares, "He's gonna be sent to jail."
On the page, Will then utters the words, "Well... I think it's time for me to quit.".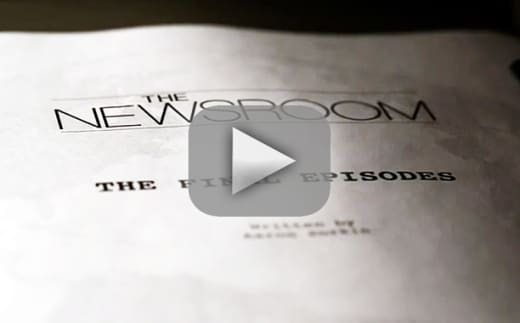 Watch above and prepare for the final six episodes of The Newsroom to kick off in November.
Matt Richenthal is the Editor in Chief of TV Fanatic. Follow him on Twitter and on Google+.