The season of parties has drawn to a close, and The Real Housewives of Orange County Season 9 Episode 18 was an excellent way to cap off the year. There were fireworks and fond farewells.
And a few cocktails, of course.
Vicki threw an end-of-the-season party, Bali style, in her back yard, and Vicki DOES throw a well-planned party. The thing she couldn't plan for was the drama that would ensue when Tamra got her claws into Lizzie on more neutral territory. 
She also couldn't plan for Dr. Terry Dubrow insulting an entire trade while insulting David Beador, but hey, Heather and Terry can make a donation, right? Right.
If there's one, single, solitary reason to tune in to the season 9 finale, it's to watch Vicki and Tamra both say goodbye to their offspring. Don't be surprised if you shed a little tear or four while you watch The Real Housewives of Orange County online.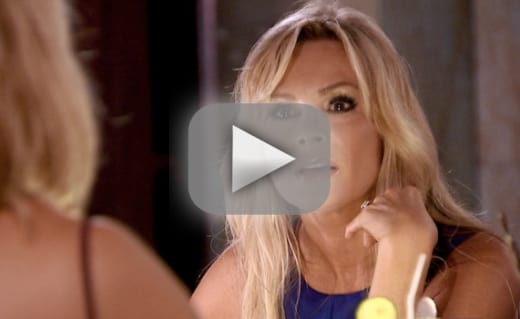 Miranda Wicker is a Staff Writer for TV Fanatic. Follow her on Twitter.