Bassam meets with his allies in the coup attempt to work out the final details on Tyrant Season 1 Episode 9.
In order for the plan to be a success, they decide to make it look like Tariq is working against Jamal. That will help them gain the support of the military necessary for Bassam to take over the Presidency.
The plan hits a major snag when Bassam confides in the wrong person. Jamal finds out something is up and takes drastic action which results in many deaths. Will the coup plan succeed despite the setback?
Watch Tyrant online now!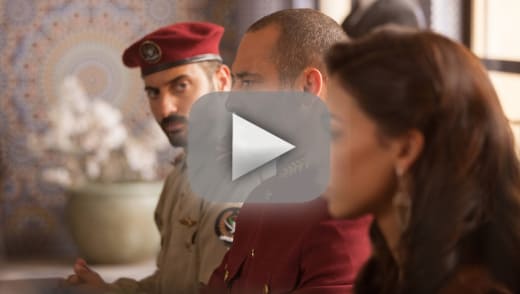 Carla Day is a staff writer for TV Fanatic. Follow her on Twitter and on Google+.