Barbie's taken into custody after warning Julia not to jump. He's interrogated for information about how he got out of Chester's Mill on Under the Dome Season 2 Episode 9.
Barbie's father shows up with a deal to get his freedom, but Barbie's not willing to give up information that would put those he cares about in danger. The people outside the Dome guarding it know more about what's going on than they have let on.
Pauline, Sam and Lyle go in search of the Red Door in the hopes that it will lead them to Chester's Mill and to Junior. Will they find it?
Meanwhile, Big Jim convinces Junior to give him information about Barbie and the egg. What will Big Jim do now that he knows the truth?
Watch Under the Dome online now.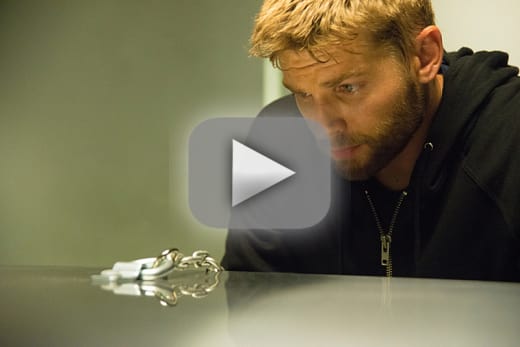 Carla Day is a staff writer for TV Fanatic. Follow her on Twitter and on Google+.