Breaking Amish Season 3 Episode 1: Watch Full Episode Online!
Matt Richenthal at .
Welcome to a brand new season of Breaking Amish.
The TLC hit introduced viewers to four new cast members on Breaking Amish Season 3 Episode 1, transporting them to Brooklyn and hitting them with a number of rather large changes.
Let's meet each new character, shall we?
There's Matthias, a Bulgarian who was adopted into an Amish family, yet never felt accepted by those in his church. He adores music.
There's Miriam, who was shunned when she announced a pregnancy out of wedlock. Whoa there! Her sister is the only relaitve she can count on for support and she really wants a good life for her son.
There Barbie, a preacher's daughter who hails from a strict community in Kentucky. She believes it's wrong for the church to tell her who she can and can't date.
And then there's Vonda, lives at home with her parents and works very long hours at two jobs. She's yearning to find meaning in life beyond the one little secret obsession she has.
Which cast member stood out the most? Are you fully on board for new installments?
You can watch Breaking Amish online now if you need a refresher or if you missed the premiere: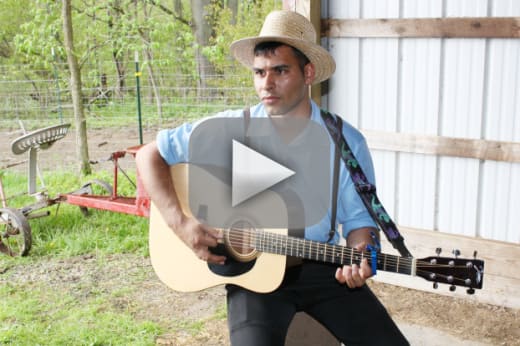 Matt Richenthal is the Editor in Chief of TV Fanatic. Follow him on Twitter and on Google+.