Charles Esten Teases Nashville Season 3, Fatherhood and A Personal Cause
Jim Halterman at . Updated at .
Will Rayna choose country star Luke or her past love (and father of her child) Deacon?
That's the big question as we head into Nashville Season 3 Episode 1.
So, who better to talk to about it than Charles Esten, the actor behind one of these options for romance? When it comes Deacon, however, there is much more to talk about outside of Rayna and whether the two will get another chance at love.
Below, Easten teases what we'll see when it comes to his relationship with Scarlett and, on a personal note, he tells a story about his daughter's leukemia diagnosis at a very young age, along with what we can do to spread awareness for blood cancers...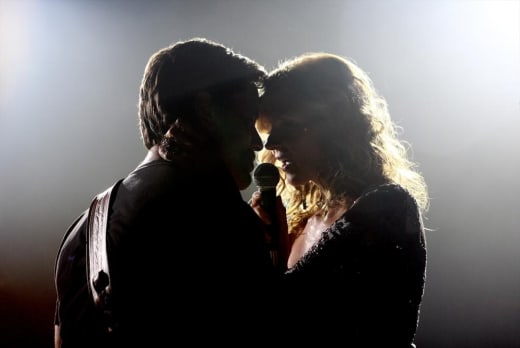 TV Fanatic: Compared to where he was at the start of season 2, would you say Deacon is on firm ground this season?
Charles Esten: The first season was about this guy that on the face of it he was a good guy but you kept hearing throughout the season about how he was when he was drinking and then how bad it was and how bad he could get. So I was happy at the end of that first season we got to really show how bad it could get.
And then from how bad it got, he did get to rebuild in the second season and that's why he even felt capable at the end of the season to step up instead of slinking away after Luke's proposal. [Deacon] felt capable of stepping up and saying this is different. I can do this. I know I can do this. And he honestly believed that. So we'll see what happens now but he's not done growing.
TVF: Since we can't really talk about what happens with Rayna, I'm curious what we'll see with Deacon and Scarlett in the new season.
CE: Scarlett is in a tough place. She's sort of made it and ascended before she was ready and before she really even wanted to so she's sort of a little drifting a bit. And I really love that relationship. She played a major role in bringing Deacon back to life from where he started in the beginning of the second season.
She's one of those few that can call him to account when he's not doing what he should. And Deacon can speak some truth to her so in this moment though there are some things where we sort of have to let them find their way and in my mind that's where Deacon is with Scarlett, she has to find her way right now.  
TVF:  How much do you think Deacon's growth has been attributed to the fact that now he's a father to Maddie?
CE: I think that's the bulk of it. You always ultimately have to get healthy for yourself and there are people you want to do it for. And it's not just getting healthy, he just wanted to be the type of father that she could be proud of, to suddenly find that you're a father…I remember that when I first had my kids when they were little I just thought 'I've gotta be better, I've got to be better.' They're going to grow up and they're going to look me in the eye and see who I am and there's no fooling them because they'll be with me all the time.
To him, that happened overnight. Here's this young girl but not so young that she can't look at me and figure out how much is wrong. So I need to get right and I need to get right quick. So, yeah, that was a huge inspiration.
TVF: Is Maddie going to have some growing pains this season that Deacon will have to deal with? I see this rebellious side of her starting to grow especially with her music ambitions.
CE: I think that we always knew what great singers and performers Lennon and Maisy were, that was clear from the very beginning that they were freakishly gifted but they couldn't know at that point whether they were actresses. We've all been thrilled to finally get answer to that is a resounding yes. Everything you put in front of them they just take care of and it's really wonderful, especially being right across from Lennon. I get to see it kind of moment to moment and she's just right there with everything.
And there's so many things that [Maddie's] going to have to deal with. I mean number one, just the teen years themselves [and] learning about that sort of separation and finding who you are and all the peer pressure. But then on top of that, she is the child of somebody very famous. She's the child of divorce. She's the child of this father that never knew her.
She's an artist and wants to be pushing out on this feeling inside of her that she wants to make music and she's not getting the opportunity so there's a bunch of reasons that she has to step up to the world and make a little noise. So there's no doubt that that's going to happen.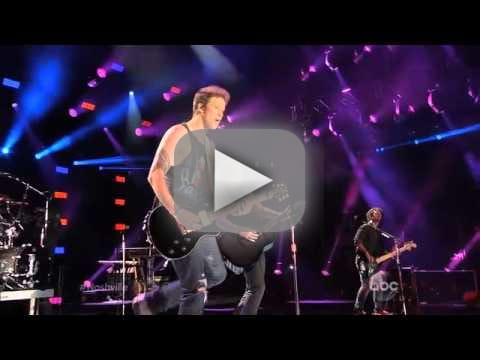 TVF: How is Deacon's career? We've seen that go in different stages as well over the past seasons so will we see more of that this year?
CE: Yeah, for sure. Deacon always was happy to be the side man and stay out of the spotlight or be a couple feet behind it and mostly for one reason because that was more his nature. There was something about him that he didn't feel like he deserved it or didn't want it or just sort of maybe when you know broken you are you don't want to step into the spotlight. Some do it, some stay back.
So when he got a little bit healthy there and we were talking about kind of wanting to have a daughter be proud of him, now he says, 'well you know what? I'm going to go for this.' And he released the EP and now he says, 'why not?' I think also he and Luke knew each other back when and that's another part of this town that's very, very authentic.
There are people that were friends and both as good as the other, equal to each other and the one that was a little bit better doesn't make it. The one who wasn't quite as good somehow goes on to superstardom and that happens every single day in this town, as it does in Los Angeles too…but now [Deacon] decided, I'm going to go for this. So that'll be a fun thing to explore.
TVF: Tell me about the live performances in the season premiere next week!
CE: It is really exciting. I mean this job, and I use the term loosely, it's still more of a dream than a job and it just is so rewarding on so many different levels. If it was just a show and just a character, that would be enough. Then, of course there's the music we get to do on the show and the live performing we get to do around town, whether it's Ryman or the Opry or the Bluebird or some of the other places.
But now on top of all that we're going to get to perform these songs, I guess it's the first scene and the last scene live. We'll do it for the east coast and we'll do it again for the west coast. And after that I'm going to be performing even with Florida Georgia Line and I'll be playing with them live, also.
If that wasn't enough, the song that I'll be playing live in my last scene is an original that I wrote with Deana Carter. It's all a little more than I explain but it makes you feel all this goodness at once. I'm just about the luckiest man in the world, and I've been doing this a long time so I don't take any of it for granted.
TVF: Can you talk about your experience with the Leukemia and Lymphoma Society (LLS) and how it affected you personally?
CE: Absolutely, my wife and I have three kids and our youngest is Addie. Addie will be 15 in October and she's very happy and very healthy right now but when she was two and a half she was diagnosed with leukemia. We were in the hospital after a couple of days of testing because she had not bouncing back from a procedure. She was very listless and very pale and wasn't herself and we got the diagnosis that she had leukemia, which that was pretty terrifying. When I was younger, that was a virtual death sentence.
Fortunately, because of LLS and over a billion dollars invested in their 65-year history, that 3% survival rate when I was young went to 85% by the time Addie was diagnosed. To me, that's why she's here today and that's why it's so important for us to be a part of this LLS family and try to let others know about blood cancers and cure them.
For people like me who don't know much about it, what can we do to be more educated and to help?
CE: The first thing you can do is go to www.LLS.org. There's all sorts of information there.
[Dr. Louis J. DeGennaro, Chief Mission Officer of LLS, joins]
Dr. Louis J. DeGennaro: I think there are two calls of action here. The blood cancers, leukemia, lymphoma, multiple myeloma, these are diseases of the blood, of the bone, of the blood cells, of the lymph nodes. People need to learn more about these diseases. The blood cancers are the third largest cancer killer of Americans today so people need to know about these diseases. The other call is to really help us. We have funded a billion dollars in life saving research and we'd like to fund a billion dollars more. Every dollar counts towards our goal of a world without blood cancer and more survivors like Chip's daughter.
September is Blood Cancer Awareness Month so to find more or more about LLS, visit the website. Nashville Season 3 gets underway on September 24 on at 10/9c on ABC. 
Jim Halterman is the West Coast Editor of TV Fanatic and the owner of JimHalterman.com. Follow him on Twitter.