Ewing Global went public in Dallas Season 3 Episode 12 and despite John Ross and Bobby's best efforts to regain control, Hunter McKay grabbed all of the shares thanks to the Mexican cartel.
Unfortunately, Hunter's deal didn't last long when he was found dead by hanging. Did he commit suicide or was it the cartel's doing?
Pamela visited her father in a Mexican prison to give him the deed to the land that Jock supposedly stole from his daddy all those decades ago. Pam explained to him how that crime robbed her from having a father and that his need for revenge eventually stole her unborn children. In the end she told him goodbye and left him in jail.
When Judith attempted to renig on Emma's deal with the cartel, they kidnapped both Emma and Ann. 
Will the Ewings be able to band together to save their company and their loved ones? Find out and watch Dallas online her at TV Fanatic.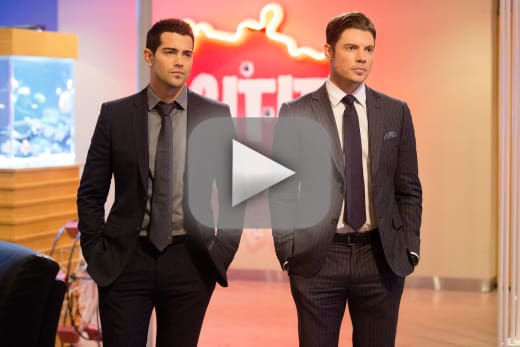 C. Orlando is a TV Fanatic Staff Writer. Follow her on Twitter.