On Haven Season 5 Episode 2 we learn that Duke has been using a Trouble he absorbed that belonged to the Burrows family because it is triggered by denial. The only thing that Duke would want to deny after the events at the lighthouse would be Jennifer's death.
Nathan and Mara have a little chat and he decides he will give her one bead of black goo only if she uses it to access a thin spot to leave Haven. If she doesn't use it as he intends for her to use it, then he'll kill her. She appears to think he's joking. He's not.
After a discussion with Dwight, Nathan then makes the difficult decision to turn Mara over to the Guard as retribution for creating the Troubles. Perhaps after spending some time with them, she will regret her decision to create the Troubles and will remove them forever more. 
This is an answer that appeases Duke and although he bristles and grieves at the news Jennifer is dead, he is satisfied that in the hand of the Guard Mara might rescind all the pain she has created and caused to the residents of Haven over the years and Jennifer's death will not be in vain.
Dwight makes a plan to pick up Mara after Nathan knocks her out. But Nathan can't just let it go. He kisses Mara on the lips and Audrey bubbles up, in distress and telling Nathan that it feels like she's being crush by Mara. Nathan makes another rash decision to go back on his word to Duke, Dwight and the Guard to see if there is still a piece of Audrey inside of Mara. 
You'll only see if all play out if you watch Haven online, so click below and enjoy the new installment!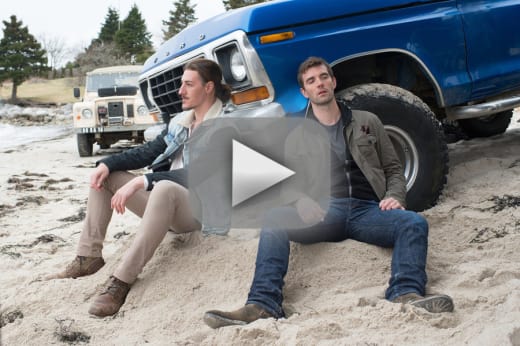 Matt Richenthal is the Editor in Chief of TV Fanatic. Follow him on Twitter and on Google+.