On New Girl season 4 episode 1, we are going to the final wedding of the season! 
Schmidt is determined to get everyone laid by the end of the night but things turn interesting for him and Nick.
Jess hits on the best man but is blocked by confidant woman Kat, who is a genius and watches 30 minutes of porn a night to stay up to date.
Meanwhile, Coach is getting his past indiscretions thrown right into his face when the women he previously slept with confront him in hilarious ways.
Poor Winston is sore from Police Academy training but offers some interesting advice to the friends (including a salt/pepper analogy that you won't forget).
Cece shows up at the wedding and we find out that she is single. Schmidt's response to this news is...interesting.  
Don't wait to see how this all unfolds! Watch New Girl online via TV Fanatic!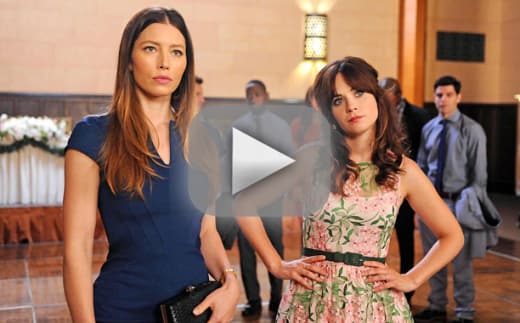 Samantha McAllister is a staff writer for TV Fanatic. Follow her on Twitter.