The characters from the Disney movie Frozen arrive on the scene on Once Upon a Time Season 4 Episode 1 and they bring some frighteningly chilly baggage. 
When Anna goes missing searching for their parents secret, Elsa ends up in Storybrooke to try and find her but when she conjures a giant snow monster, Marian almost pays the price.
Regina waffles between doing the right thing and getting rid of Marian with the help of her magic mirror. Then she realizes that in Henry's magic book, no villains ever get their own happy endings and decides that something has to change.
Emma holds Hook at arms length as yet another crisis hits town. Hook points out that there is always a crisis in Storybrooke and they'd better live their lives despite them or they will most certainly miss out. 
Rumpelstiltskin and Belle celebrate their honeymoon in an abandoned mansion where Rumpel secretly replaces Belle's fake dagger with the real one in order to try and make things right. The two share a romantic dance but a mysterious artifact in the mansion may mean more magic is on the way.
You won't want to miss a minute of the season premiere. Watch Once Upon a Time online right here at TV Fanatic.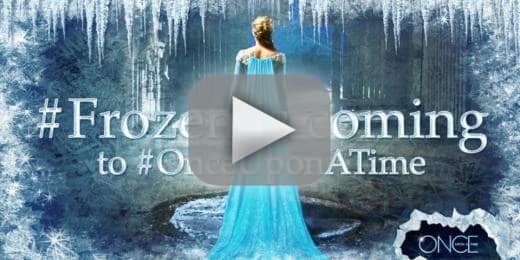 C. Orlando is a TV Fanatic Staff Writer. Follow her on Twitter.