It's a bird, it's a plane, it's a bold idea by CBS to launch an upcoming series around Supergirl.
Expect many more details to come out in the coming weeks and months, but the network has given a show commitment to Greg Berlanti and Ali Adler for a drama based on Superman's high-flying cousin.
As comic fans know, there have been numerous incarnations of Supergirl through the years, but the CBS series will follow Superman's relative from Krypton, Kara Zor-El.
The series will begin with Kara at 24 years old, already powered up and choosing to embrace her powers, according to Deadline.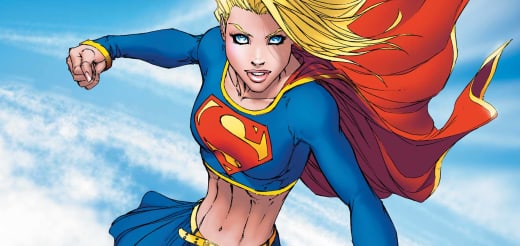 Adler (No Ordinary Family) and Berlanti (Arrow) will produce the series alongside Sarah Schechter (of Berlanti Productions) and Warner Bros. TV. They also wrote the pilot.
So you know the obvious next question, right? Who should star as Supergirl?!?
Matt Richenthal is the Editor in Chief of TV Fanatic. Follow him on Twitter and on Google+.