Have you seen the Bruce Willis/Brad Pitt 1995 film 12 Monkeys? While this series is based on that film, it's very much a reimagining of the source material.
Sure you've got the time traveler who arrives in the present to stop a deadly disease from wiping out mankind. However, his journey and the new characters we meet along the way are unique to this television series.
Plus instead of just 2 hours the writers have 13 in which to tell their complex story.
The time traveler from 2043 is Cole (Aaron Standford), sent back to 2015 on a mission to destroy the source of a deadly disease. Cassandra Railly (Amanda Schull) is the brilliant doctor that sent Cole back in time. Ramse (Kirk Acevedo) is Cole's best friend in 2043 and a bit of a wild card. Aaron (Noah Bean) is Cassandra's boyfriend and a no-nonsense politician who doesn't believe in time travel.
Emily Hampshire (pictured above right) plays Jennifer Goines, a female version of the character played by Brad Pitt in the film. See, I told you this show is its own thing.
If you're a genre TV fan and enjoy everything from time-travel, to tech, to post-apocalyptic futures and monkeys then this is a series for you.
Check out the first extended trailer below and prepare to journey through time with Cole, as he races to save us from extinction.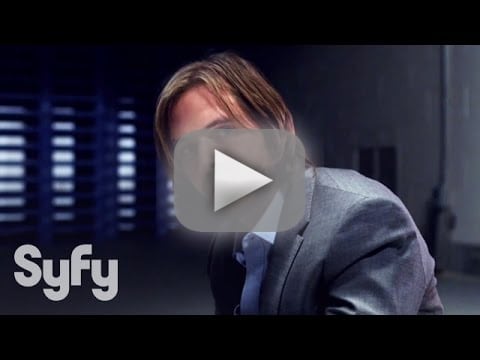 12 Monkeys premieres January 16 at 9/8c on Syfy.