As Mary Margaret held her first mayoral meeting, Marian was struck down by a freezing spell on Once Upon a Time Season 4 Episode 3. As everyone blamed Elsa, Emma and Hook tried to prove her innocence. 
Little did anyone realize that there was a Snow Queen running the ice cream parlor in Storybrooke and she curse Marian's very first ice cream cone. Now that's just cruel. 
When true love's kiss won't break the spell, Robin calls Regina in to help. He confesses to her that perhaps the kiss didn't work because he's no longer in love with Marian but with Regina. Still, he plans to stay with his wife. But in order to keep Marian from dying, Regina must remove her heart so it does not freeze.
The Snow Queen tries to turn the residents of Storybrooke against Elsa. She tries to kill Hook in the process and it takes Emma's magical powers to stop her. Although Elsa has memory of the Snow Queen, back in Arendelle she claimed to be Elsa's aunt. She also seems to know Emma although Ms. Swan has no memory of her. 
Unlock all of the secrets in Storybrooke and watch Once Upon a Time online right here at TV Fanatic.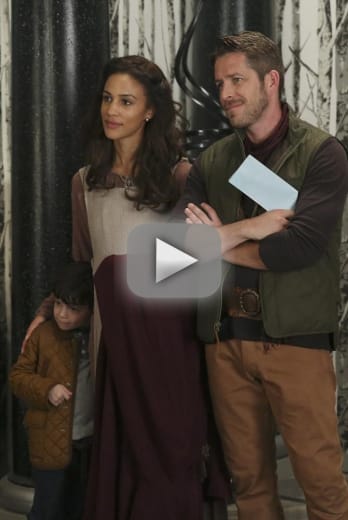 C. Orlando is a TV Fanatic Staff Writer. Follow her on Twitter.