TV On DVD: The Wonder Years Box Set, Penny Dreadful, Sharknado 2, Bones & More!
Jim Halterman at .
The Wonder Years: The complete series release of the beloved coming-of-age dramedy is now available and, well, the bar has been set for future releases by any other show. First, the custom-design locker houses all 26 DVDs in the set, notebooks with episode information a yearbook signed by the cast, behind-the-scene photos as well as liner notes penned by star Fred Savage and co-creators Neal Marlens & Carol Black and Exec Producer Bob Brush. You
Penny Dreadful: Need a show to simply lose yourself in? Then the Showtime drama starring Timothy Dalton, Eva Green, Josh Hartnett, Harry Treadaway and Reeve Carney is for you. The series, from Exec Producer John Logan, brings together horror origin stories like Frankenstein, Dorian Grey and more in a psychosexual world that will keep you wanting more during its first season of eight episodes. Besides the episodes, there are plenty of fun extras like featurettes "What is a Penny Dreadful," "Literary Roots" and "Coming Together" to name a few. Get your DVD or Blu-ray when the title is released October 14th.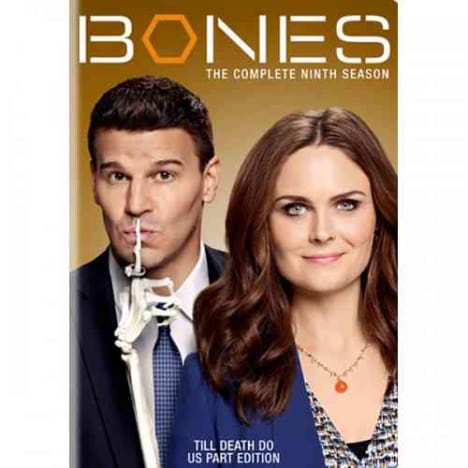 Bones: The long-running Fox drama continues with one of the most horrifying serial killers targeting our team. Christopher Pelant has dodged out of the grasp of Booth and Brennan and they seem at a loss going into the ninth season. Can the relationship between Booth and Brennan survive? And while they finally make it to the altar, will love conquer all? The new season is out now so go and relive last season on DVD or Blu-ray as Bones Season 10 currently airs. 
Sharknado 2: The campiest camp film from SyFy aired last month to more record ratings as the sharks tried to conquer Manhattan and Ian Ziering proved once again he was a most capable hero. With a parade of guest stars like Perez Hilton, Billy Ray Cyrus, Kelly Osbourne and, yes, Tara Reid, you'll enjoy everything about this crazy film. The DVD and Blu-ray are both out today and we've also got an exclusive interview with Osbourne as she talks about her part in the film. 
Ducks and Aliens: Need your realitys how fix? Then you're in luck because Duck Dynasty has just released Season 6 of it's uber-popular series. If you like something a little more other-worldly, then the sixth season, volume 1 of Ancient Aliens will answer all your burning questions about stargates and the Ark of the Covenant. Both titles are out today so go crazy and dive in!
Classic TV: Dynasty: If you love a good soap, one of the all-time TV prime time serials is the ABC sudser which ended its run in 1989 and while the final season wasn't the show at its best, the release of both volumes of season 9 is worth noting merely to see how the long-running show would wrap things up between Blake Carrington, love of his life Krystle, scheming ex Alexis (Joan Collins) and more. Sure, the show looks a little dated with the big hair, makeup and shoulder pads but leave that aside and the show is still a hoot! 
Want to know about other DVD and Blu-ray titles of your fave TV shows? What new release are you most excited about?
Jim Halterman is the West Coast Editor of TV Fanatic and the owner of JimHalterman.com. Follow him on Twitter.