The Sunday night lineup on ABC suffered a few blows this week, as all three dramas ticked down from their previous outing.
While Nielsen may adjust a few numbers after admitting some glitches last week, for now Once Upon a Time Season 4 Episode 3 brought in 7.7 million viewers and earned a 2.6 rating among 18-49-year old olds. These numbers marked drops of 16 and 21 percent, respectively.
Resurrection (5.5 million/1.4) decreased by 18 and 30 percent, while Revenge (4.6 million/1.2) slipped 13 and 14 percent.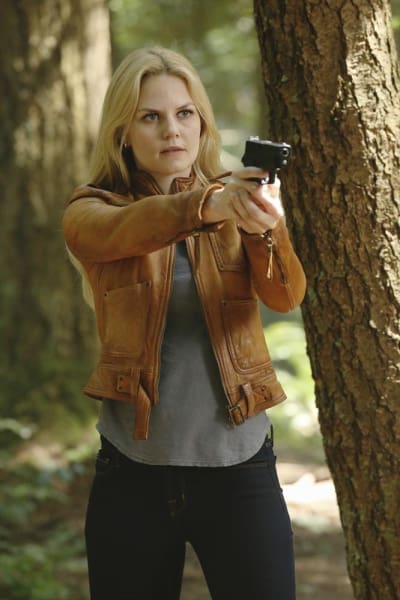 Elsewhere around the dial...
On CBS, Madam Secretary (11.5 million/1.5) and The Good Wife Season 6 Episode 4 (10.3 million/1.3) both fell down 5 percent and a tenth, though CSI (8.9 million/1.4) grew 10 percent and a tenth.
On FOX, the Dallas Cowboys knocking off the Seattle Seahawks as a lead-in helped The Simpsons (7.3 million/3.3) surge, while Brooklyn Nine-Nine (4.5 million/2.1) rose 36 and 31 percent, respectively, and Mulaney (2.2 million/1.1) ticked up a tenth from its premiere. But it's future still doesn't look bright.
Overall, NBC's Sunday Night Football was the most-watched program of the night.
Matt Richenthal is the Editor in Chief of TV Fanatic. Follow him on Twitter and on Google+.