With regular Fox programming once again bumped for the World Series, most other networks remained relatively steady when it came to Tuesday night ratings this week.
ON CBS, NCIS (17.2 million/2.5 rating among 18-49-year olds) and Person of Interest (9.7 million/1.6) ticked up a tenth in the young adults department, while NCIS: New Orleans (15.7 million/2.3) ticked down the same amount.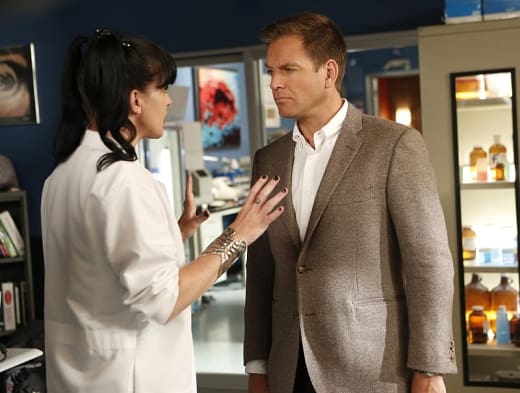 ON THE CW, The Flash (3.4 million/1.3) fell 6 and 13 percent, respectively; while Supernatural (2 million/0.8) held firm.
ON NBC, The Voice (10.8 million/2.8) slipped 10 and 15 percent from last week's figures; Marry Me (5.6 million/1.6) was down 11 percent by comparison; About a Boy (4.4 million/1.2) fell 14 percent (to a series low); and Chicago Fire (7.2 million/1.7) dropped 10 percent.
ON ABC, Agents of S.H.I.E.L.D. this Tuesday garnered 4.5 million total viewers and a 1.7 demo rating, while Forever (5 million/1.1) held mostly steady.
Matt Richenthal is the Editor in Chief of TV Fanatic. Follow him on Twitter and on Google+.