As is appropriate for its network tagline, TBS has renewed a very funny sitcom for another season.
American Dad will return in 2015 with 22 new episodes, according to the cabler, which took over airing the animated hit in October after its long run on Fox.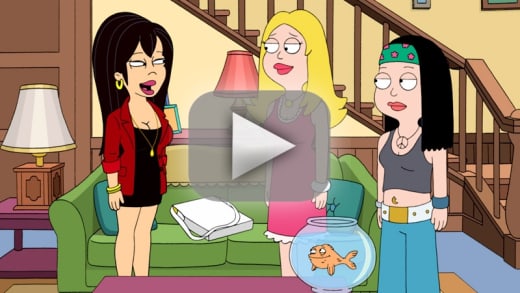 "We are thrilled with American Dad's performance to date and are confident the show is going to continue its tremendous success," said Turner executive vice president, head of program acquisitions, content strategy and licensing Deborah K. Bradley.
"By ordering a new season while the current season is early in its run, we're ensuring that Seth MacFarlane and his team will have the freedom to take the misadventures of the CIA agent Stan Smith and his family to a whole new level."
American Dad got off to a strong ratings start on TBS and is averaging 3.1 million gross viewers this season.
"TBS has been a spectacular home for this terrific series, and its continued success is a testament to the brilliance of the show, as well as the passion of the network," added Jonnie Davis, Twentieth Century Fox Television president of creative affairs.
"We join the loyal fans of American Dad in hoping this is the first of many renewals because Seth, Brian and Matt have many more stories to tell."
Click on the above video to watch American Dad online and return to TV Fanatic each week to do so.
Matt Richenthal is the Editor in Chief of TV Fanatic. Follow him on Twitter and on Google+.