Emma and Elsa finally capture "The Snow Queen" in Once Upon a Time Season 4 Episode 7 but it's all just a little too easy. As Emma thinks she's going to get answers about her mysterious connection, the tables are turned and a spell sends Emma's own powers out of control.
In a moment of panic she almost kills David and Hook. When Emma sees the look of fear on the faces of her friends and family, she flees playing right into the Snow Queen's plan .
A look back into Arendelle of the past shows Ingrid (before she was known as the Snow Queen) and her sisters Helga and Greta. As Ingrid's powers grew the sisters banded together to protect her but in a terrible twist of fate, Ingrid accidentally killed Helga. A terrified Greta put her sister into the magical urn and then had the rock trolls erase all memory of her from everyone in Arendelle. 
Now the Snow Queen believes that the only people she can trust are those who share her powers and she makes a mysterious deal with Mr. Gold to help with her plan to make Elsa and Emma her new sisters.
Don't miss a minute of the magic, watch Once Upon a Time online here at TV Fanatic.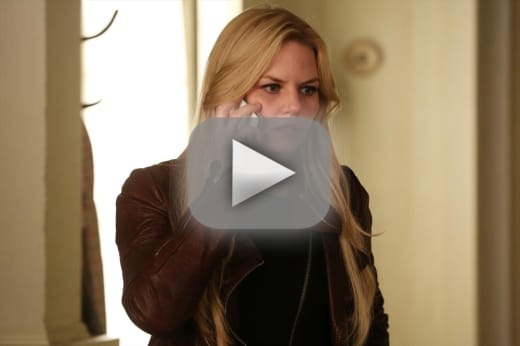 C. Orlando is a TV Fanatic Staff Writer. Follow her on Twitter.