Sons of Anarchy Season 7 Episode 10 Review: Faith and Despondency

Christine Orlando at . Updated at .
Everyone was looking for comfort wherever they could find it on Sons of Anarchy Season 7 Episode 10 but it was torture and mass murder that brought SAMCRO back together. 
At first I was surprised to see Jax in bed with Winsome, the hooker he took in off the streets, but I truly felt for him in that moment. He was holding a woman who was a poor facsimile for the woman he loved. The woman he'd never hold again. 
Plus, I actually like Winsome. As Jax told Nero in this Sons of Anarchy quote...
Jax: She's a smart girl. A little unstable but smart.
Nero: That's the way we like 'em.

So very true. If Nero only knew...unstable is an understatement when it comes to Gemma, but we'll get back to that in a bit. 
Sex was everywhere this episode but love was in shorter supply. Telly got intimate with Juice -- with Jax's blessing apparently -- and I don't think there's enough cocaine in the world to make that memory go away. It made me wonder how long Juice would survive on the inside before his tenuous mental state simply crumbled. 
Jarry and Chibs continued their trend of having angry sex and although Chibs wasn't exactly complaining, it sounded like he could live without all the drama.
I like you. The sex is great and when you're not tearing apart every single moment that we have together, you're actually a lot of fun.

Chibs
Then there was Tig and Venus...who appeared to be the one couple feeling the love. This is the couple I worry about the most. In this world, their relationship puts them both in serious danger and it would kind of break my heart to have anything happen to Venus or Tig. Wouldn't it be funny if they were the one happy couple left standing at the end of it all?
When T.O. gave up a location to Moses Carwright, he sold his part in the charade well. They both took enough of a beating that I believed he'd just sold out SAMCRO. Unfortunately, I may never look at a grapefruit spoon the same way again.
The moment Cartwright and his crew drove up on that house I knew an ambush was imminent and I looked forward to it. But Jax removing Moses' eye with his bare hand nearly had me changing the channel. If I'd seen that back in Season 1 I probably would have never tuned in again, but with seven seasons invested and only three episodes left, I simply shut my eyes and waited for it to be over. 
Almost more disturbing was Abel locking himself in a bathroom stall with a fork. How much damage has been done to that five-year-old that he'd concoct such a plan? When he blamed it all on grandma with Child Protective Services in the room, I had to smile because as disturbing as it was, it was also twisted, evil genius.
I was relieved when Jax told his mother she had to stay away from the boys, if for no other reason than he had to play by the rules or risk losing his boys.
Gemma's lies may have caused numerous deaths, including that of her own good friend Bobby, but little Abel will be her downfall.
Listening to Jax describe how Wendy was Abel's first mommy was heartwarming. I'm not quite sure how a little boy processes that type of information but he has the right to know that he has a very special connection to the woman who has dropped everything to care for him and his brother during this tragedy.
Given where Wendy was at the beginning of the series, it's amazing how far she's come and how she's grown. She earned this moment and when Jax gave it to her without being asked or cajoled to do so, it reminded me that he truly does have the capacity to be a decent, loving man. It also reminded me that Wendy was the person Tara wanted to take care of her boys if she was sent to prison, or worse.
When Abel spoke up in that quiet little voice and asked Jax...
So is that why grandma killed my other mommy so my first mommy could be here with me?


Abel
I almost cheered. I doubt Jax will believe him. It's too horrifying a thought and it's too easy to dismiss it coming from a young child but it will definitely get the wheels turning. Eventually, Abel will be Gemma's downfall and Nero's farm won't be nearly far enough away to keep Jax from finding her and demanding answers. 
Don't miss a minute of the mayhem, watch Sons of Anarchy online here at TV Fanatic.
And here's your first look at Sons of Anarchy Season 7 Episode 11, "Suits of Woe."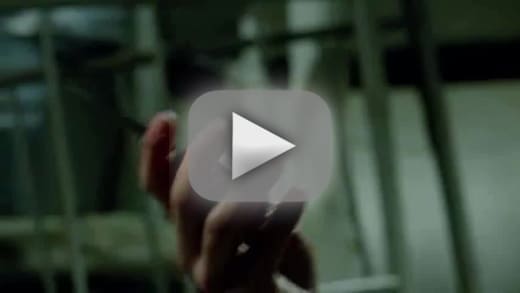 C. Orlando is a TV Fanatic Staff Writer. Follow her on Twitter.