Even for South Park, this week featured some goofy happenings. Such as?
Well... South Park Season 18 Episode 7 featured Butters thinking that he's residing in an alternate reality.
As a result, the young character suddenly went rogue, wreaking havoc at home and all over South Park, causing everyone to try and figure out what's real and what's fake.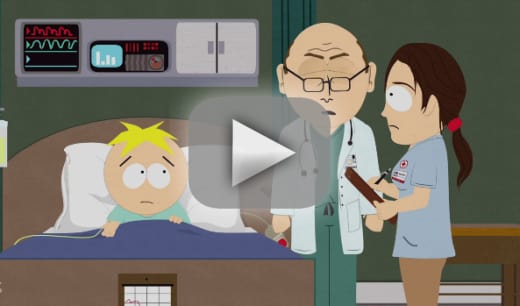 Don't mock. It can be confusing!
After all of this went down, Butters got stabbed by a hooker. No, really! This actually happened.
Click the video above to join TV Fanatic Plus, watch South Park online and find out what transpired.
Matt Richenthal is the Editor in Chief of TV Fanatic. Follow him on Twitter and on Google+.