Following the conclusion of Supernatural Season 10 Episode 9, this beloved CW hit is on holiday hiatus. It will return with new episodes on January 20.
But at least Tim Omundson has offered up a fun casting nugget to get fans excited for 2015:
Cain is coming back!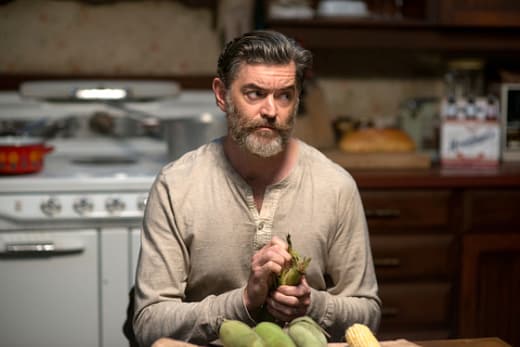 "Why am I going to Vancouver?" Omundson Tweeted yesterday. "A) PSYCH reunion B) Bringing Cain back to #SUPERNATURAL C) Extradition. Hint: Not A or C."
Cain (yes, the biblical Cain) debuted on Supernatural Season 9 Episode 11 ("First Born"), passing off his mark to Dean and making him into a demon down the line.
Although Sam has seemingly now cured Dean of this affliction, he's still very strongly affected by the Mark of Cain, unable to resist the urge to kill and feed the Mark.
Will Omundson take it back from Dean upon his return?
We, unfortunately, have many weeks to ponder this possibility.
NOTE: Need to catch up prior to the 2015 premiere? You can always watch Supernatural online.
Matt Richenthal is the Editor in Chief of TV Fanatic. Follow him on Twitter and on Google+.