The Real Housewives of Beverly Hills Season 5 Episode 6: Full Episode Live!

Christine Orlando at .
It's a whole different world on The Real Housewives of Beverly Hills Season 5 Episode 6 when Lisa Rinna makes her daughter come with her to her childhood home in Medford, Oregon. The girls are horrified that there are fast food restaurants and a Hometown Buffet. How did their Mom ever survive in such a place?
But the reason for the visit is because Lisa's parents have had to sell their home as they move into an assisted living center as dad is 92 and mom is still feeling the effects of a stroke. 
Back in Beverly HIlls, Kyle Richards throws a barbecue but don't expect to find a hot dog anywhere. The event is fully catered. Yolanda Foster invites Eileen Davidson and her husband to the event and it turns out that Kyle and Eilleen were both on Days of Our Lives at the same time. 
Leave it to Brandi Glanville to cause trouble. First she argues with Eileen about Lisa Rinna being the original actress to play Billy on the show. Then later she accosts Lisa Vanderpump about coming to her housewarming party. She even clings to Ken when he tries to leave.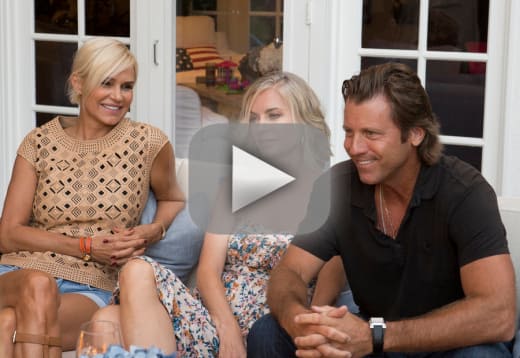 You can watch The Real Housewives of Beverly Hills online right her at TV Fanatic. 
C. Orlando is a TV Fanatic Staff Writer. Follow her on Twitter.