TV Fanatic's DVD/Blu-Ray Holiday Gift Guide: New Titles and Great TV Collections
Jim Halterman at . Comments
Sure, Christmas is behind us, but just barely, right? It's not too late, then, to indulge in the TVFanatic Holiday Gift Guide. Let's see what's newly available or coming very soon!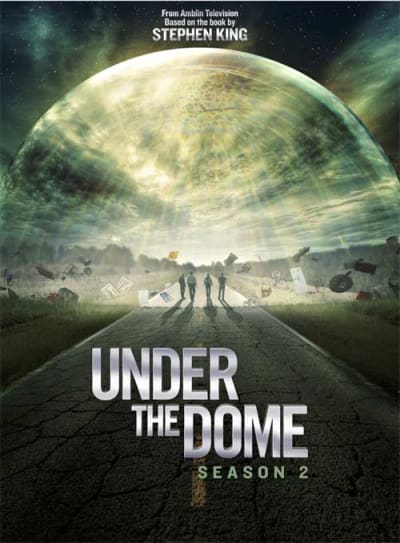 Under The Dome: Season 2: The second season may have not made total sense but the concept of the Stephen King drama continued with our group of Dome dwellers trying to figure out why they're there and how they can get out. The second season DVD includes all 13 episodes from the series as well as several never-before-seen-special features to give you a behind-the-scenes look. Available now.
Shameless: Season 4: The Gallaghers are still living life the hard way but, for fans of the show, we wouldn't want it any other way. The biggest drama in the fourth season is Frank realizing he's going to die if he doesn't stop drinking and get a new liver. Will he really change his ways? (What do you think?!) Extras include 'Being Gallagher' and 'Shameless Neighbors.' Available December 30.
Extant: The First Season: The Halle Berry summer series may not have blown viewers away like CBS (and Exec Producer Steven Speilberg) may have wanted but viewers still tuned in about a female astronaut (Berry) trying to reconnect with her family after a year in space. Of course, some of her experiences in space profoundly will change the course of her life and maybe human history. The first season includes several behind-the-scenes featurettes. Available now.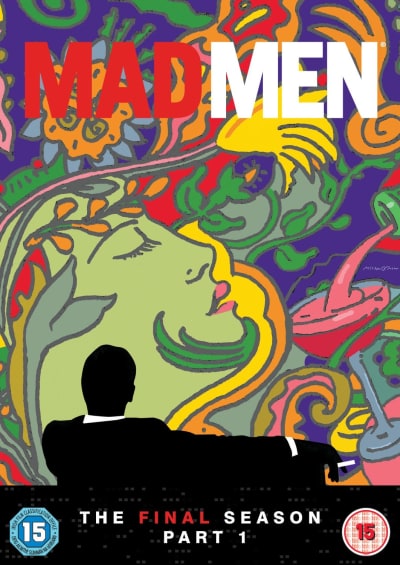 Mad Men: The Final Season Volume 1: While it's going to be tough to say goodbye to the hit AMC 60s- based series, the first half of the final season prepares us to see what Don, Peggy, Joan, Betty, Pete and the rest of the gang at Sterling Cooper. Special features in this collection include looking at gay rights, gay power, the trial of the Chicago eight and the changes in technology in the late 60s. Available now.
Agatha Christie's Poirot: Complete Cases Collection: Hooked on Downton Abbey but like a little mystery, then this collection is for you. David Suchet plays the infamous Belgian detective and this 33-disc collector's edition includes all 13 series (70 episodes) and many extras. And you'll recognize faces like Damian Lewis, Michael Fassbender, Jessica Chastain, Emily Blunt and Pete Cipaldi, who all appeared on the series. Available now.
Upstairs Downstairs: The Ultimate Collection: The predecessor to Downton is this series that is now available on a deluxe 26-disc set that includes all five series (81 episodes) plus the 5-part doc on the making of the series. You'll also get 24 episode commentaries and more than 25 hours of extras that will keep the Upstairs Downstairs fan in your life more than happy. Available now.
Star Trek: The Next Generation: Season 7 and All Good Things: If you have yet to check out the Star Trek: TNG releases on Blu-ray, the seventh season is now available and you can enjoy the final season of TNG as well as a special release, All Good Things, which begins when Q tells Captain Picard that he is to be the cause of humanity's ultimate annihilation. Enjoy the final adventures of TNG crew and know the previous seasons are also available on blu-ray. Available now. 
Pee Wee's Playhouse: The Complete Series: The show that is so much more than a Saturday morning kids show starring Pee Wee Herman comes to Blu-ray with every episode of the series. With all 45 episodes in this remastered edition, you'll get to see every adventure with Pee Wee as well as Miss Yvonne, Cowboy Curtis, Jambi the Genie, Reba the mail lady and more! The series won 22 Emmy awards and holds up as hilarious, fun and entertaining as it ever was. Available now. 
A Merry Ingalls Christmas: I'm a sucker for the Western family drama Little House On The Prairie and this release includes two holiday-themed episodes: Christmas At Plum Creek and A Chrismtas They'll Never Forget. Keep the tissues handy as the love and warmth of the Ingalls family is tested at the holiday season. The series starred Michael Landon, Melissa Gilbert and Karen Grassle. Available now. 
Mork and Mindy: The Complete Series: This release is all the more poignant since Robin Williams passed away earlier this year. Mork & Mindy was the show that made Williams a household name and the complete set of four seasons worth of episodes (including the final season which introduced Jonathan Williams as Mork & Mindy's baby) is now here. The release also includes two episodes from Happy Days, which introduced the Mork character in the first place. Available now.
Merv Griffin Show: This release goes waaaay back as one of the most popular daytime talk shows, featuring Merv Griffin himself, is available with a 12-disc retrospective from 1962-1986. Merv's guests include Warren Beatty, Carol Burnett, a young George Clooney, Joan Rivers, Bob Hope. Whitney Houston, Martin Luther King Jr, Orson Welles and many, many more. You'll see that hosts like Jimmy Fallon and David Letterman owe a lot to Merv Griffin.  Available now. 
Happy shopping!!! 
Jim Halterman is the West Coast Editor of TV Fanatic and the owner of JimHalterman.com. Follow him on Twitter.