Black Sails Season 2 Episode 1 Picture Preview: Flint's Precious Gold

Henry A. Otero at .
Last we saw Captain Flint, he and a very angry crew were stranded with an army of Spanish soldiers standing between them and their treasure.
Having committed countless crimes against their mates, Flint and Silver find themselves forced to rely on each other to make it out alive.
Starz has released several photos from tonight's Black Sails Season 2 Premiere. Catch up with Flint, Silver, Eleanor Guthrie, Max, Captain Vane and the entire gang as they continue to conduct questionable business on Nassau. The pirates set sail tonight, let the plundering begin! 
Get yourself in the mood by flipping through these sneak peek photos from Black Sails Season 2 Episode 1:
There's a new pirate in town, Captain Ned Low, and boy is this guy blood-thirsty. He uses violence as an amusement and will no doubt cause Eleanor tons of trouble when he arrives in Nassau. Will Flint and Vane find themselves on the same side? The enemy of my enemy is my friend after all.
This season, we'll also witness Captain Flint and Thomas Hamilton's first meeting via flashback. Miranda Barlow's husband definitely got in over his head.
There will be so much to talk about once the show airs. Please come back later on for our full episode review and join the conversation!
Here's a quick look at what Black Sails has in store for us tonight...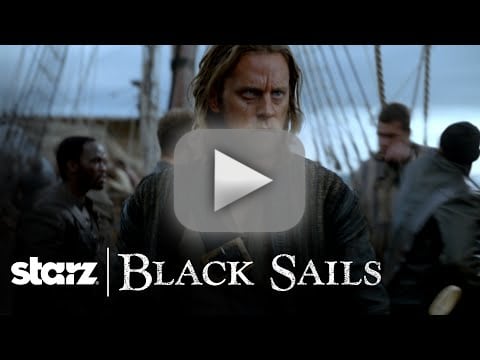 Black Sails Season 2 Episode 1 airs tonight, January 24 at 9/8c on Starz.