Blue Bloods Season 5 Episode 12 Review: Home Sweet Home

Christine Orlando at . Updated at .
Frank was laid up, Danny was overworked and Jamie got personally involved in a case on Blue Bloods Season 5 Episode 12.
I liked how Eddie called out Jamie on getting too emotionally involved in this case since he's given her the same lecture in the past but it must be difficult to look at a 13-year-old kid who has nobody and not feel the need to do something.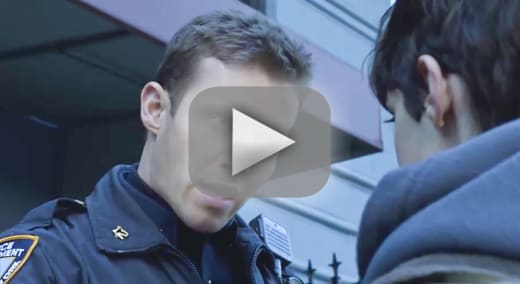 The best part of the entire case was probably Jamie's blessing at Sunday dinner in this Blue Bloods quote...
I just want to say how blessed we are to have this food, this house and four generations of Reagans sitting around this table. We should never take that for granted. That's an order.

Jamie
I found it amusing that Jamie told the kid his aunt had been sick. TJ's mother was a junkie. He was living with his aunt who was also a junkie on the street. The kid has probably seen worse than Jamie. There was really no need to sugar coat the truth to that extent. 
As much as I enjoyed this story, the ease with which TJ suddenly found a foster home willing to take him in felt a little farfetched. I can't imagine things ever go that easily in real life. 
Frank sprained an ankle and ended up spending some quality time at home with Henry. Did Frank have a "put upon" tone as Henry accused. I think so, just a bit and of course Henry would be the most sensitive to it. But it must be frustrating and lonely for Henry being in that house all day long, especially once you've spent years running the police department for one of the largest cities in the world.
Danny and Linda were at one another's throats, even over Sunday dinner. They both had good points to make. In order to pay for Jack's tutor, Danny needed to work crazy amounts of overtime and that must be exhausting. Unfortunately that left Linda feeling even more alone trying to manage the kids and their home, plus her own job. 
The conversation Danny had with Frank was both honest and insightful. Danny thought his parent's marriage was perfect. Not even close. It was normal, they just hid the fighting. 
She put up with a lot and then I eventually just shut up and listened to her.

Frank
Frank talking about his wife's illness and the importance of family and then Danny seeing that no one was doing much sleeping in that extra apartment the cops kept in the city both sent Danny heading back to Linda to try and make things work. I don't know that long weekends together will solve all of their issues (and I don't know where they'll find the time) but it's a start.
Erin was the one I felt for in this episode. She really likes McCoy but Erin is a straight arrow and she takes her job and her ethics seriously. I'm not sure she can be personally involved with someone who can bend them to this extent.
What do you think TV Fanatics? Is there a future for Erin and McCoy or is this relationship over?
You can watch Blue Bloods online any time here at TV Fanatic. 
C. Orlando is a TV Fanatic Staff Writer. Follow her on Twitter.