Helix Season 2 Episode 2 Picture Preview: Alan's at the Abbey

Henry A. Otero at .
Catching up with Julia, Peter, Sarah and the gang in Helix Season 2 Episode 1 was a blast! It had been too long.
The premiere's twist and turns were pure Helix, in other words; totally unpredictable. In the final moments, Julia ended up at Alan's grave in the future, but in the past we realize the ex-CDC doctor had infiltrated the cult. For what purpose and how is the cult connected to the Ilaria Corporation?
Syfy released a few photos from Helix Season 2 Episode 2 which feature Alan taking part in some type of cult ceremony, Brother Michael and the "sisters" being all creepy and more. Curious to find out how Alan ended up on the island? Did his investigation in Paris lead him there?

Yep there are tons of questions already, so you will just have to tune in on Friday for answers. For now, flip through the slideshow and check out a few photos from the upcoming installment:
Are you excited that Helix is finally back? Itching to learn more about Brother Michael and his cult? And where the heck is Hatake anyway?

Join us over at Facebook and Twitter, where we've launched dedicated show pages for Helix. Check those out for additional show coverage and to connect with other fans of the show there.

Don't forget you can watch Helix online via TV Fanatic at any time if you've missed an episode or simply want to re-live the madness.

Watch Julia and Caleb dig up Alan's grave in a sneak peek from this week's installment...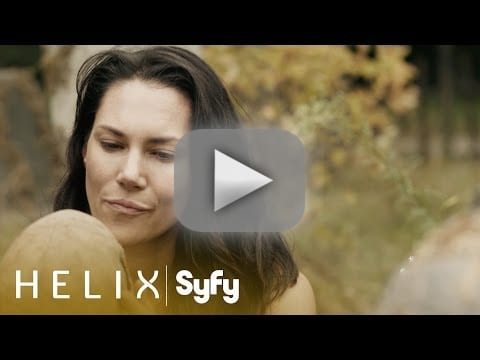 Helix Season 2 Episode 2 is titled "Reunion" and airs on Friday, January 23 at 10/9c.