The Lisbon family is messy - and, once agai,n Teresa was dragged into some sibling problems on The Mentalist Season 7 Episode 7. 
Below, TV Fanatics Robin Harry and Christine Orlando are joined by The Mentalist fans Grace@pinkishk1ss and @SteeleSimz to talk about s'mores, anger and Teresa finally saying "I love you" in on the most recent installment of this CBS drama...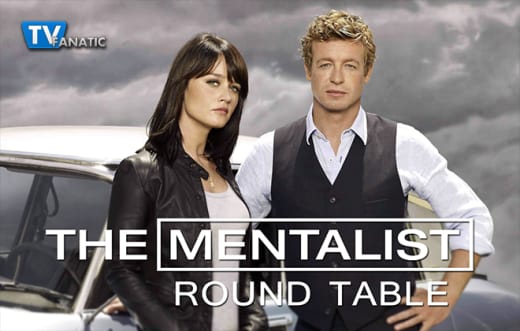 Do you like s'mores and are microwaved s'mores better than camp fire s'mores?
Robin: I'm with Jane on this one. Absolutely campfire, or any fire. I'll use a barbecue lighter if I have to. I don't even know what to do with Cho and his microwaved s'mores. 
Grace@pinkishk1ss:  If I were to be completely honest, I've no idea. S'mores doesn't exist in my country and I never had a taste. But since I'm being forced to answer this question I'll go with whichever Teresa loved the most, so go ask her.
@SteeleSimz:  Campfire s'mores all the way. Seriously who even microwaves s'mores? 
Christine:  Well…I use a microwave. I've never actually had a campfire s'more. I love s'mores and I've done marshmallow's over a bbq but I've never actually made s'mores that way. 
Are Teresa's brother's justified for their anger towards her?
Robin: I agree with Jane again - I think they just miss her and they miss the stabilizing influence she had on them. They were just lashing out. 
Grace@pinkishk1ss:  To me the brothers' anger were natural reactions, imagine you have a big sister who suddenly left and won't spare a time to even see you. They were obviously confused, don't have any understanding as to what's on her mind so it's only natural if they got hot headed when they see her. Teresa is a complex person, "messy on the inside" as Jane directly quoted and only an equally complex person like Jane is is able to understand her point of view. 
@SteeleSimz:  They were mad that she left them at a time they probably needed her to be there for them in their opinion. She did what was best for her and left and her brothers need to come to terms with that. So was it justified? In their opinions it was, she was their protector for so long that when she left they were left to defend for themselves. 
Christine:  As Jane said, it's messy. They're parents were a mess and that spilled over onto Teresa and the boys in different ways. She had to leave to move on with her life and they were probably too young to understand that. Now they're all trying to move forward and hopefully they can do that together now that they are all adults. Families can get angry at one another but it doesn't mean they can't get past it.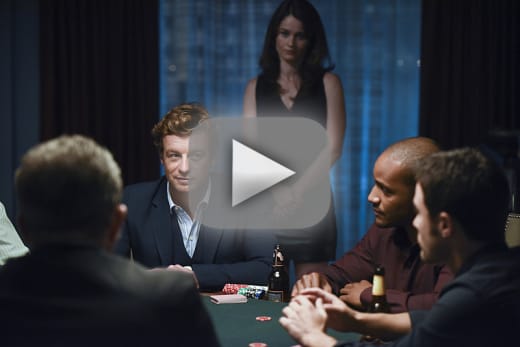 Had you realized that Teresa hadn't said I love you back to Patrick yet? 
Robin: I had, actually!  I didn't think much of it though. I just figured that they were letting it be implied rather than explicit, like much of their relationship. That being said, I'm really glad we got to hear it. 
Grace@pinkishk1ss:  Of course. Teresa and Patrick's emotions are always connected telepathically. Until now we know that they aren't human beings who easily throw out their feelings into words so when they did, that was HUGE. It was a great significant development on their characters and was a huge step up on their relationship.
@SteeleSimz:  Of course I realize it. We hadn't heard it on screen which to me means it wasn't said and there was to reference made to her ever saying it to him. I think this was a good place for her to say "I love you," to Jane, it made the most sense in my opinion.
Christine:  I was actually surprised, probably because her looks and actions all scream how much in love she is with him. Still, it was great to get that moment and I loved how happy Patrick looked to hear it.  
If you could choose just one plot point you'd like to see addressed before the show ends, what would it be?
Robin: Hmmm. I honestly can't think of anything. Maybe Abbott's marriage? I love the trajectory that everything is on. I guess I would like to see Jane and Lisbon have some idea of where their future is headed, but to be quite honest, I love how the show's being written right now and I'm willing to just have faith in the writers. 
Grace@pinkishk1ss:  Very simple: their future. I'm very curious to see the path of life they choose now that they're free from their own demons and beginning to have a real human life. Are they going to be still in law enforcement or if they don't, what are they going to do? Are they going to have a family? A 5 - 10 years glimpse on the future would be very satisfying to see. 
@SteeleSimz:  Just one plot point? Well, I think I will go with Jane's ring. It has always been there and for me in order for them  to both move on some mention of the ring is needed sooner rather than later. 
Christine:  I agree @SteelSimz. I really want to see Jane wearing his wedding ring addressed, as in why he still feels the need to wear it and what it will mean to take it off. 
Was there anything about "Little Yellow House" that disappointed you?
Robin: Not a single thing. I loved this episode. This season is killing it. 
Grace@pinkishk1ss:  I'd be lying if I say there was. The whole episode was perfect - the writing, the case, the Lisbon family backstory, the Jane and Lisbon arc, the acting, the reference to previous episodes, Blake Neely's score, they all fall into perfect balance and synchronisation. I am absolutely amazed by Marisa Wegrzyn given that she's a new writer. Everything about this season is dedicated to fans and so far it hasn't dissapoint.
@SteeleSimz:  I think the only thing that disappointed me with the episode was that Tommy was not there. It would have been nice to have the entire Lisbon family together at least at the end of the episode but other than that the episode was excellent. 
Christine:  It was fairly perfect. Maybe a little more family time but honestly, not much at all. 
What was your favorite scene from The Mentalist Season 7 Episode 7.
Robin: Can I pick five?!?  This is so hard every week! Okay, I'll skip the obvious "I love you" scene and the trailer scene and go with the scene at the FBI where Jane asks Lisbon if she wants him to come with her to Chicago.  There was such honesty and vulnerability on both their parts with just a couple sentences, and I LOVED it. 
Grace@pinkishk1ss:  The last scene at the park - it was a complete foreshadowing of their future. Patrick holding the baby was a nod to season 1's The Thin Red Line and a symbolisation of his own happy memory as a child. Teresa's eyes lit up immediately and came into realisation that she wanted a future with him. The whole I love you scene was not just a significant character development but the way Simon and Robin deliver it were very nuanced, controlled and cute. They don't need dramatic effects or gestures to create a beautiful love story, all they did was making literature come to life.
@SteeleSimz:  The ending is by far my favorite scene in the entire episode. I loved that she finally told him that she loved him. I also loved that her brothers both stated that they liked him and told her not to mess it up. 
Christine:  Jane holding that baby was a high point and then the smile on his face when Lisbon told him she loved him. But it was an amazing episode overall. I could probably list every scene as a favorite. 
Don't miss a minute of the final season. Watch The Mentalist online here at TV Fanatic. 
C. Orlando is a TV Fanatic Staff Writer. Follow her on Twitter.