Marcel and the vampires are trapped in the compound and now Klaus and Elijah find themselves in a similar predicament on The Originals Season 2 Episode 11.
They have but one man to thank for their surroundings: Finn.
Take a look at this:
Reeling from the feeling that he's been abandoned by his family--again--Finn locks all of his brothers in a cabin, along with himself, to lay out the next phase of his plan to rid the world of vampires.
Marcel, meanwhile, has a hungry and volatile pack of vampires on his hands and he must channel his inner war hero to help them survive. Expect something all fans of The Originals (and The Vampire Diaries) love: a flashback!
Jackson and Hayley continue to learn more about the rituals they must perform in order to get married and save their pack from the curse of the full moon, but the rituals are a lot more involved than Hayley first imagined.
In addition to the above promo for "Brotherhood of the Damned," take a look at the following stills from the episode: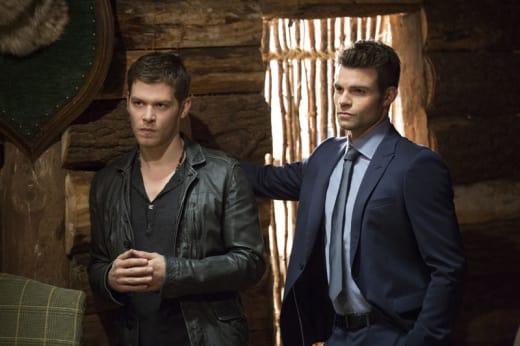 Finn is not a witch to be crossed. But Klaus and Elijah are nothing if not self-preservationists. We're gearing up for a promising showdown between the brothers Mikaelson for the second half of this season.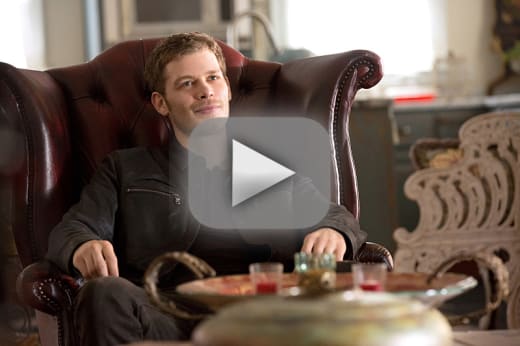 "Brotherhood of the Damned" airs on Monday, January 26 at 8pm on the CW but you can always watch The Originals online right here at TV Fanatic.
Miranda Wicker is a Staff Writer for TV Fanatic. Follow her on Twitter.