The Real Housewives of Beverly Hills Season 5 Episode 10: Full Episode Live!

Christine Orlando at .
Whackadoodle is the word for The Real Housewives of Beverly Hills Season 5 Episode 10 as things get a little crazy at Eileen Davidson's poker game when Kim Richards falls off the wagon.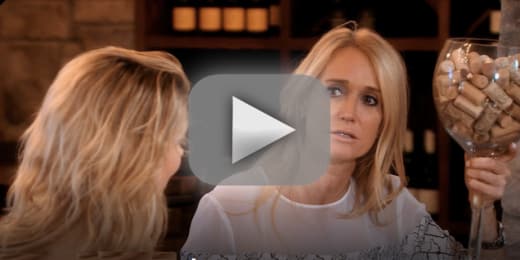 Kim's sobriety became a thing of the past and it was hard to watch, especially for Lisa Rinna who was trapped in a car with her. Kim's erratic behavior made Lisa want to jump from the car and run. Instead they all ended up at Eileen's home for a fun filled night of poker. Kim may have won the hand but she lost big time as months of sobriety were tossed away in favor of some pills.
Understandably, sister Kyle was embarrassed, confused and upset. At least this time Kim told Kyle what she took and why but it was small consolation. So when Kyle tried to take to her sister before she left the party, she was surprised to find Brandi Glanville in her way. 
Brandi suddenly decided she was Kim's protector and wouldn't let Kyle near her. She even went so far as to shove Kyle out of the way when she got too close. 
You can see all the drama unfold and watch The Real Housewives of Beverly Hills online here at TV Fanatic. 
C. Orlando is a TV Fanatic Staff Writer. Follow her on Twitter.