Unbreakable Kimmy Schmidt is coming to Netflix on March 6.
And, having seen the following trailer for this upcoming comedy, we only have one question: Is it March 6 yet?!?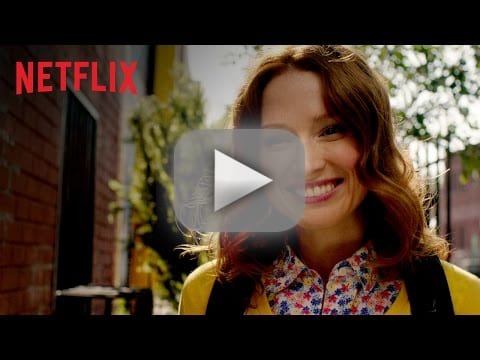 The series, from 30 Rock creators Tina Fey and Robert Carlock, stars Ellie Kemper as the survivor of a cult who hasn't seen the outside world in 15 years.
She ends up in New York City (opposite fellow stars Jane Krakowski, Carol Kane and Titus Burgess) and maintains a bright spirit in the face of all she comes across, from rude mothers to confusing dance crazes to... velcro.
Unbreakable Kimmy Schmidt was originally slated to air on NBC, but Fey and Carlock are very happy about the move to Netflix.
"We are thrilled to have the opportunity to debut Unbreakable Kimmy Schmidt exclusively on Netflix, which has proven to be such an outstanding place for distinctive, original programming.
"Happily, we will still collaborate with our longtime partners at Universal Television to fulfill Netflix's two-season order. We grew up at NBC and will continue to develop broadcast projects with them as well. We found the inspiration for this series in Ellie Kemper's shining all-American face, and we know that she and Kimmy Schmidt have found their best possible home at Netflix."
Matt Richenthal is the Editor in Chief of TV Fanatic. Follow him on Twitter and on Google+.